Why You Should Consider Buying An Acura Certified Pre-Owned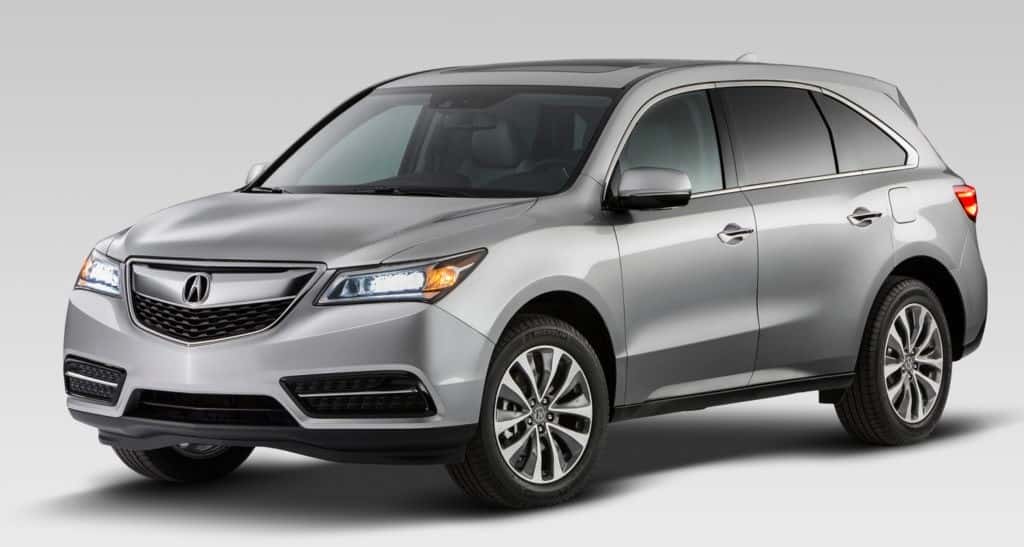 Buying a certified pre-owned Acura can be a great way to get both the price savings that come with a used car and the warranty protection that comes with a new car. Acura Certified Pre-Owned vehicles are pre-owned Acura sedans and SUVs that one of our factory trained technicians inspects and is then approved and certified by Acura. Most CPO models come from our service loaner fleet or coming off leases, so they're newer and have fewer miles than many used cars. A Certified Pre-Owned Acura is less expensive than new vehicles, but they usually cost more than non-CPO used cars because of those extra protections and benefits. Here's how the Acura CPO program works.
Which Used Acura Vehicles Are Eligible?
Acura vehicles that are six years old or less and have less than 80,000 miles are eligible for the Acura Certified Pre-Owned program. This means many of the pre-owned Acura models on our site may be available as a CPO, although any remaining 2012 models will be hitting the six-year mark soon.
Inspection Process
Every one of our CPO vehicles is required to pass a rigorously comprehensive 182-point inspection. All vehicles must be well-maintained and then reconditioned by our certified Acura technician.
The vehicles undergo a check of nearly every mechanical system to meet precise specifications. The interior and exterior appearance of each Acura is checked for exacting fit and finish. Also, a trained technician researches every car's Vehicle Identification Number (VIN) to make sure any outstanding issues, such as recalls, have been resolved.
CPO Acura buyers will find a complete set of all vehicle manuals and pertinent documentation in the glovebox upon deliver. This includes the owner's manual, the new car warranty manual, a CPO warranty booklet, a vehicle history report, the completed 182-point-inspection checklist, the radio security code, the navigation code, and a maintenance journal.
Warranty
All Acura CPO vehicles come with an extended Certified Limited Warranty, which covers non-powertrain systems and components. This warranty extends the vehicle's original four-year/50,000-mile warranty by an additional year or 12,000-miles. Additionally, all Acura CPO cars come with an extended powertrain warranty of seven years or 100,000 miles from the date the car was originally sold as new.
Acura will repair or replace any covered part that stops working properly under normal use. Until the certified warranty expires, the repairs and replacements are free of charge with no deductible.
At the time of purchase or lease, every buyer receives a 12-month / 12,000 mile Limited Warranty plus a 7-year / 100,000-mile Powertrain Limited Warranty, and coverage is honored nationwide at all Acura dealers.
Extras
Acura includes a wealth of extras during the one-year/12,000-mile Certified Limited Warranty period. You will get 24-hour roadside assistance with emergency towing services, emergency lockout service, and emergency fuel delivery.
Also included are computerized trip-routing map services, Acura Concierge service, trip-interruption benefits, rental reimbursement benefits, and a 24-hour Acura dealer locator. The Acura Concierge service provides emergency alerts, emergency airline ticket assistance, emergency service notification, insurance claims assistance, 24-hour weather information, glass replacement referrals, and shipment of personal items like eyeglasses.
Additionally, you can register for free membership to Acura Owners, which is the automaker's official online resource for records, reminders, advice, parts and service, and special offers.
How Does It Compare to Rivals?
Acura's 182-point inspection process covers more points than most of its luxury competitors' programs. Lexus only hits 161 points, Infiniti inspects 167 points, and Cadillac's checklist includes 172 points.
Not all CPO programs offer so many helpful services – like trip-interruption protection – or the benefits of a concierge service. Other programs also require a deductible for repairs and replacements. Audi charges $85 and BMW's deductible is $50.
How to Buy an Acura CPO Vehicle?
If you are located in Maryland, Washington DC or Northern Virginia you can stop by our showroom located right off I-270 exit 11 in Gaithersburg, Md next to the Costco. or browse our Acura Certified Pre-Owned inventory online at RosenthalAcura.com. We are open 7 days a week and have one of the largest CPO inventories in the area and are always ready to assist you in finding the right vehicle and answering any questions you may have.
About Rosenthal Acura
Since 1986 Rosenthal Acura has provided top of the line vehicles with exceptional service. We have received Acura's highly coveted Precision Team Award for customer service for 21 consecutive years. We are proud to be the only Acura dealership in Maryland, Washington DC and Northern Virginia to win the Dealership of Distinction for 2015.
Our dealership was founded on the principle that the customer always comes first. This means that we do not simply sell cars, our professionals help you choose a vehicle that fits your needs and after the sale we will help you keep it running like new. We attend to every detail and accommodate your personal preferences. We always go the extra mile as the premier Acura dealership in the Washington DC Metropolitan Region.
Contact us to find out more about Rosenthal Acura's Personal Approach at 1-877-300-4226.
To visit our dealership, check our Map and Location and Department Hours – we would like to meet you in person and help you with your car ownership needs. Our dealership is conveniently located in the Gaithersburg area and worth the drive.