Acura Brand and ILX Sedan Top Kelley Blue Book's 5-Year Cost to Own Awards
For the third year in row, Acura has been named the top 5-Year Cost to Own Luxury Brand by Kelley Blue Book – with the Acura ILX sport sedan this year capturing the top spot in the entry-luxury car category.
The 5-Year Cost to Own Awards recognize new vehicles and brands (luxury and non-luxury) with the lowest projected ownership costs, based on Kelley Blue Book's 5-Year Cost to Own data for new cars during the initial five-year ownership period.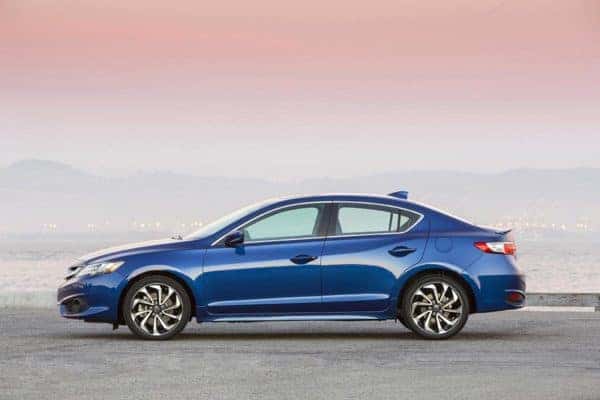 The Acura brand overall, as well as the Acura ILX earned high scores in the awards' key factors, including depreciation, expected fuel costs, finance and insurance fees, maintenance and repair costs, as well as state fees for all new models. Kelley Blue Book's 5-Year Cost to Own Awards are designed to help in-market shoppers make more informed new-car buying decisions by breaking down typical ownership cost details and naming the brands and models with the lowest projected five-year total.
About Rosenthal Acura
Since 1986 Rosenthal Acura has provided top of the line vehicles with exceptional service. We have received Acura's highly coveted Precision Team Award for customer service for 22 consecutive years. We are proud to be the only Acura dealership to achieve this honor 22 years in a row.
Our dealership was founded on the principle that the customer always comes first. This means that we do not simply sell cars, our professionals help you choose a vehicle that fits your needs and after the sale we will help you keep it running like new. We attend to every detail and accommodate your personal preferences. We always go the extra mile as the premier Acura dealership in the Washington DC Metropolitan Region.
Contact us to find out more about Rosenthal Acura's Personal Approach at 1-877-300-4226.
To visit our dealership, check our Map and Location and Department Hours – we would like to meet you in person and help you with your car ownership needs. Our dealership is conveniently located in the Gaithersburg area and worth the drive.
For More Information
Additional media information including pricing, features and high-resolution photography is available at AcuraNews.com. Consumer information is available at Acura.com. Follow Acura on social media at Acura.us/SocialChannels.