Awards and Accolades
What is the Precision Team award?
---
The Precision Team award is the most prestigious and coveted honor that Acura can grant to its dealerships. The status recognizes those dealership teams that demonstrate superior achievement in client satisfaction, sales and service training, client follow-up, and business management. Acura dealerships are given the year to achieve the rigorous set of objectives and prove they are worthy of Acura's most prestigious award. All criteria are established to enhance the client experience; most measures are based on actual client feedback and survey scores. To achieve success in the program, a total commitment to excellence by the entire dealership team is required. Acura dealerships from across the county participate in the year long recognition program and our dealership was one of 83 dealerships who earned the 2019 Precision Team award.
Rosenthal Acura is proud to be the recipient of this award for the 27th time. This makes us the only 2019 Precision Team winner in Washington Metro Region of Maryland, DC and Northern Virginia and the only dealer in the world to win this prestigious award 24 years in a row.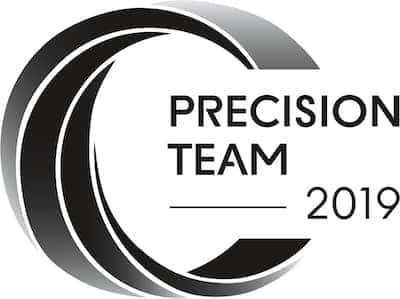 Rosenthal Acura has earned the prestigious Acura Precision Team recognition for 2019, for the 27th time. The Acura Precision Team distinction is an exclusive award for select dealerships that deliver outstanding client experience and achieve operational excellence. Rosenthal Acura was one of only 83 dealerships nationwide that earned the honor for 2019.
Acura dealerships recognized for the Acura Precision Team honor must deliver exceptional results across their business operations and are measured against performance criteria in the areas of client treatment, sales performance, service performance, facility and finance.
"Acura Precision Team dealerships are among an elite group that consistently deliver the very best in customer, sales and service satisfaction, embodying Precision Crafted Performance across all areas of their business," said Jon Ikeda, vice president & general manager of Acura.
John Haddad, General Manager of Rosenthal Acura says, "We made a commitment 27 years ago to put the clients needs first and treat every person that walks through our doors with respect. Our success here at Rosenthal Acura is not measured off of sales volume, for us, success is gauged by satisfied clients and the relationships we build."